An automated vision system designed by Scorpion Vision provides real-time, high accuracy non-contact measurements of the fibre width from the entire length of the material as it is wound onto the spool.
The system consists of a box containing a high resolution camera to allow measurements to the micron level, if required, LED lighting, strobe controller and an industrial PC. It is controlled via a separate touch screen with a custom designed graphical user interface (GUI). High speed strobe lighting is used to eliminate motion blur and effectively 'freeze' the motion of the ribbon for measurement. A signal from an encoder on the spool equipment roller is used to trigger the lighting pulse and the camera exposure.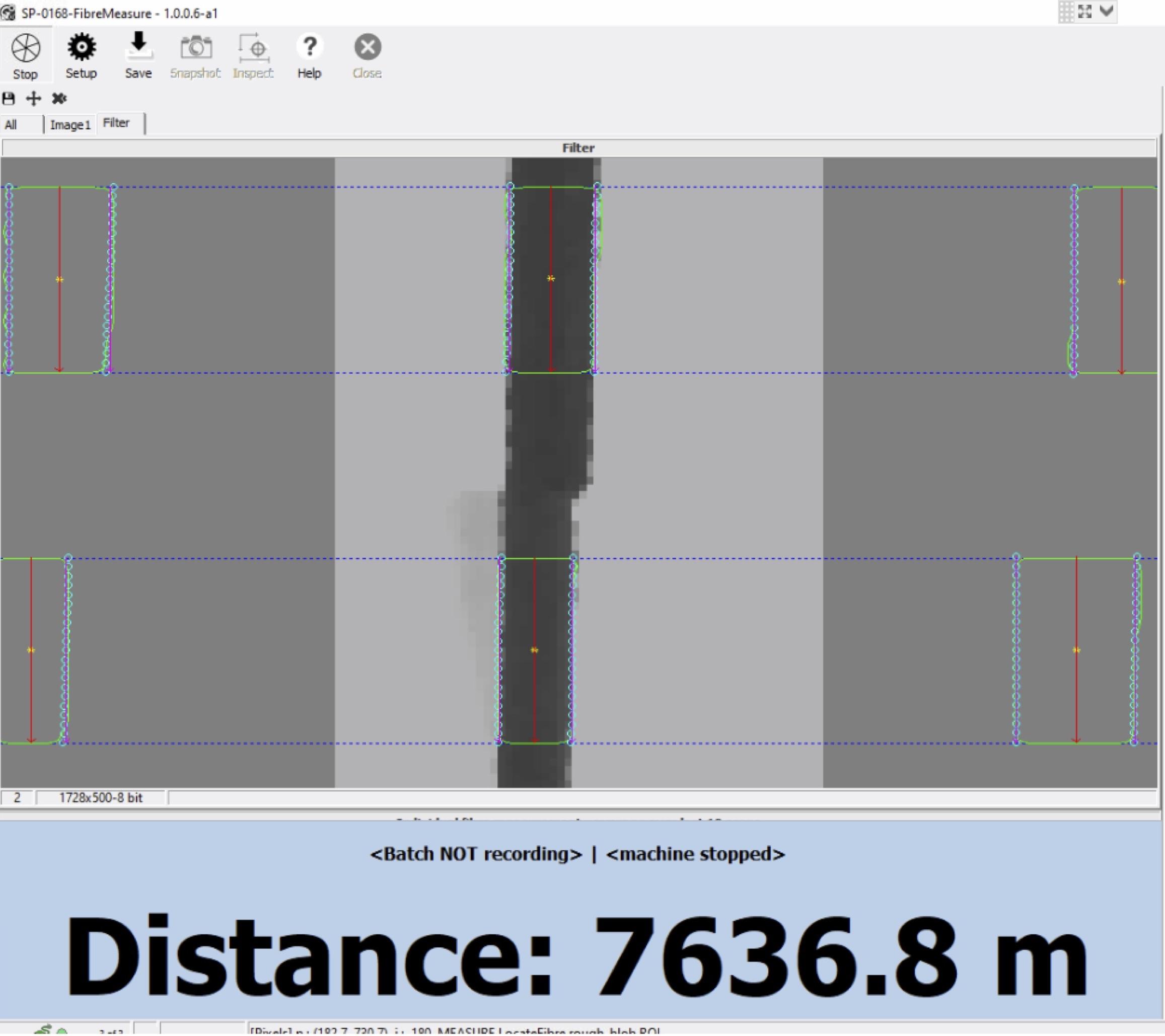 Read our case study to find out how we have been working with the composites carbon fibre industry to improve the production process with quality control monitoring.