The United Kingdom Machine Vision Conference takes place in Milton Keynes on Wednesday 16th May. This is only the second event of its kind. The launch event took place in May 2017 and was so successful we decided to do it again. This year is looking even busier with people coming from all over the globe to visit or present.
We'll be there delivering two presentations on the impact that 3D machine vision is having on the food and farming industry. At 1200hrs in the 3D Machine Vision Theatre, Thor Vollset will be talking about the latest application in Norway to benefit from real time 3D machine vision. Perhaps a little controversial is the salmon robot killer in the fishery slaughterhouse. For the first time, robots are being used to kill fish in a production line. It may not be for the squeamish but it is a very humane way to dispatch fish, as the combination of powerful 3D machine vision and superfast robots means that the exact knife penetration point is found with no error. Death is instantaneous. So every fish is processed quickly and accurately - and probably far better than we humans can ever do.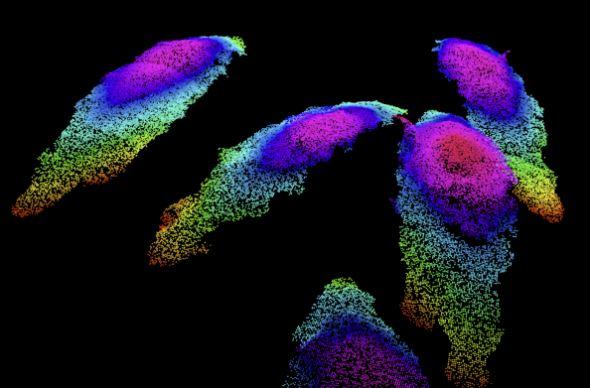 At 1430 in the Systems and Applications Theatre, Paul Wilson will be discussing the evolution of 3D machine vision in food processing. It can be argued that machine vision has become a mature technology, having been around for nearly 30 years and is (usually) present in any volume manufacturing operation where margins can be improved by using optical sorting for quality control.
However, the use of 3D machine vision, where camera systems can now not only measure depth or height but also locate the plane or the pose of an object in 3D space - or profile the shape of an object in 3D. Scorpion Vision has been using this technology for such diverse applications as cutting fruit, trimming brussel sprouts, or labelling cheese wedges inline on the production line using a robot.
What we present is real world - not theoretical.
The Machine Vision Conference is free to attend and easy to access with free parking. A visit is highly recommended if you are concerned with using machine vision and robots in a manufacturing environment.
Further information and registration details can be FOUND HERE.