The headline says it all really. We have been involved in building a 6 robot brussels sprout peeling system - so you don't have to.
In the UK we eat copious amounts of this little green vegetable, but usually only at Christmas. When you buy a packet of ready-to-go brussels sprouts from Waitrose this season, you will be able to open the bag and tip them into your cooking pot. This is because robots have already done the work of tidying up the product by trimming the stem so that the outer layer of leaves is removed.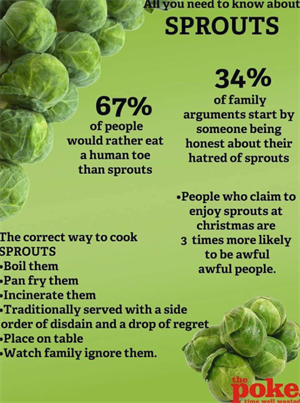 Here are some statistics that show why this is such an important development in factory automation:
40 million people in the UK bought sprouts over the Christmas period last year
This works out at about 2.3 billion individual sprouts
And translates to 38.3 million kilograms
Just how many people does this require to process each individual sprout? In one factory that we have worked in, this was a seasonal workforce of between 20 to 30 people.
The factory is completely reliant on this workforce and so the business is vulnerable to the reported shortage of labourers who do these low paid and challenging jobs (in a cold and damp environment).
Peeling sprouts with robots is no mean feat because a human being has two eyes and a brain and processes the information required to apply the knife at the right position, along the stem at just the right point that will allow the outer layer of leaves to be shed. Emulating this work with machines requires a number of innovative technologies to be integrated into one system:
Robots
Water blades
Machine Vision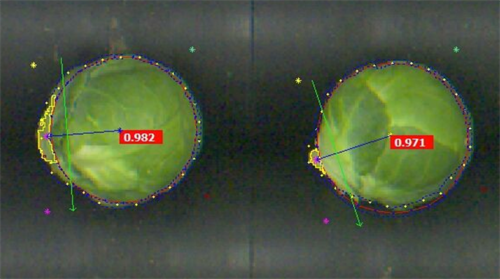 It is of course the machine vision system that is the enabling technology here. Robots can pick and water blades can cut but without a clever means of locating the stem on the sprout and identifying the correct cut point, none of this will work.
If you have an interesting problem that you think we could solve with our advanced robot vision, please call us on +441590679333, for a confidential discussion, or email us.
Here's a video. Note that there are 2 lines of 3 robots that are picking the sprouts. The system produces 21,000 peeled sprouts per hour.
So you don't have to do this at Christmas. You're welcome.