We have some excellent OEM partners who we are honoured to have built long and mutually rewarding business relationships with. One such company is VPTS based in Gillingham in Kent.
VPTS specialise in high speed document inspection and sorting. They supply sorting machines to the mailing industry and have built a high speed optical sorter using components from Scorpion Vision Ltd.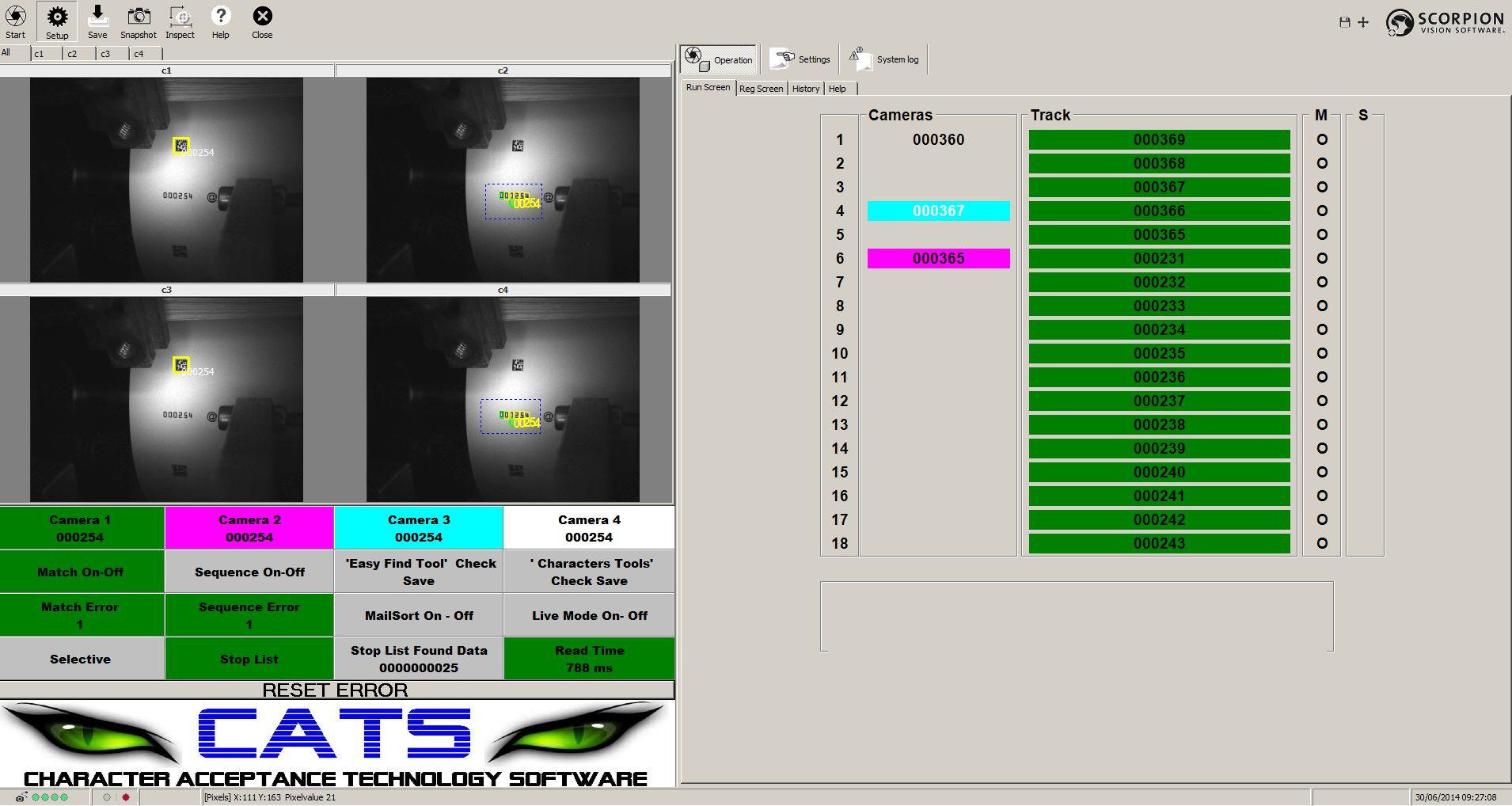 VPTS CATS
The VPTS CATS system reads and sorts barcodes and mailing addresses using GigeVision cameras and Scorpion Vision Software. VPTS built the system a decade ago and have a Europe wide install base.
The system does the following:
OCR and Barcode Matching
Sequence checking
Can use up to 16 cameras
Mail sorting
Reads 180,000 barcodes per hour
Reads OCR up to 90,000 per hour
VPTS provides systems to their customers that record, match and verify documents with 100% accuracy.
Leon Stonebank, Founder at VPTS said "Scorpion Vision is the backbone of our mail sorting system. It's a mature and well developed machine vision automation product that offers the robustness and reliability that ensures CATS operates 24 hours per day 7 days a week, every week"